Have you been interested in Brazilian Jiu-Jitsu? Thinking about training but not sure if you'll like the workout or if you're ready? Team Cia Paulista is offering a one-week free trial of our BJJ classes to new students. Come by the gym 1106 North D, Unit 1, Sacramento, 95811 and train with us.
Team Andre Cia Paulista is located in a new 8000 square foot facility. The facility offers students the opportunity to train in Brazilian Jiu-Jitsu, Kickboxing, Boxing, Muay Thai and other mixed martial art activities. It provides a place where both serious competitors, hobbyists and families can train to improve their skills, have fun, keep in good shape and maintain a healthier lifestyle.
Sensei Andre Glodzinski (2nd Degree Black Belt, Cia Paulista) goes the extra mile to make sure that each student is learning the techniques properly. He teaches a wide range of students, including those who train as a hobby, or for exercise, as well as aspiring, novice and experienced Jiu-Jitsu and mixed martial art competitors.
Come try some classes at Cia Paulista! For more information, call 916-877-5487 or email Team@TeamCiaPaulista.com
For more class and schedule information go to our Schedule page. Visit our About page to find out more about Team Cia Paulista and Sensei Andre Glodzinski.
Find us on Facebook at www.facebook.com/TeamCiaPaulista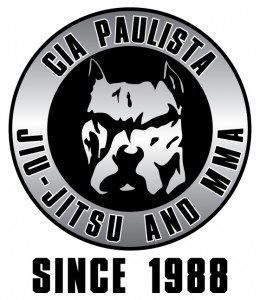 Cia Paulista – Making Champions on the mat and Champions for Life.