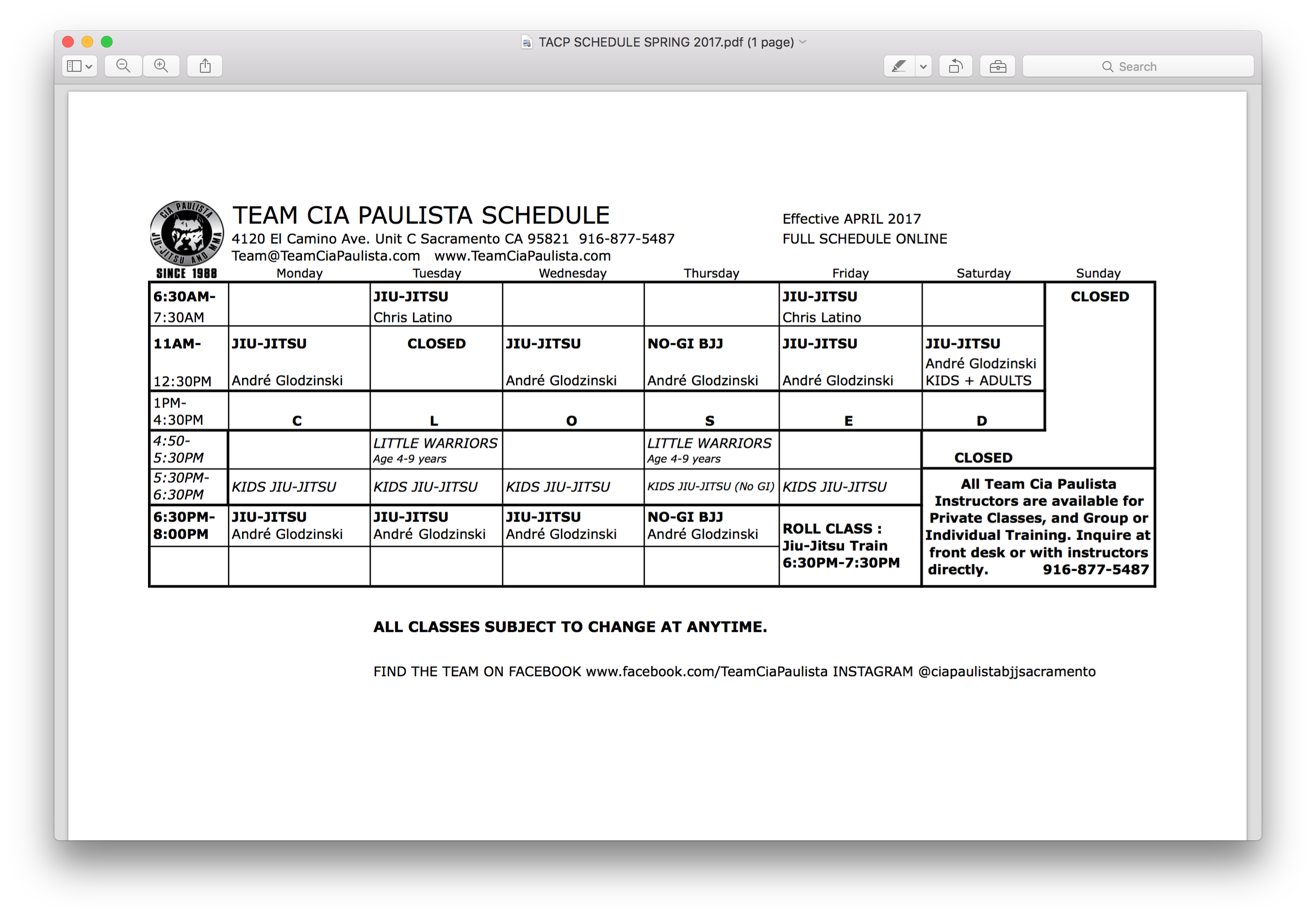 DOWNLOAD SCHEDULE: TACP SCHEDULE SPRING 2017
MEMBERS HAVE UNLIMITED ACCESS TO ALL CLASSES
Month-to-month rate for no commitment. STANDARD is 90 DAY commitment. UPFRONT 6-MONTH & 12-MONTH PAYMENT OPTIONS ARE AVAILABLE.
Kids rates are as listed. Little Warriors is for ages 4-9 years. Kids are 9+ and at Professor's discretion.
DROP-IN RATE FOR ANY CLASS AT TEAM CIA PAULISTA IS $25/CLASS
10-CLASS CARDS ARE AVAILABLE $200. No expiration.
ANY QUESTIONS PLEASE EMAIL Team@TeamCiaPaulista.com
OR BY PHONE CALL 916-877-5487
Team Andre Cia Paulista offers week class trials for new students, Greater Sacramento Area Residents only. The Academy does provide trial week students borrow uniforms while training if needed.